"AYÚDAME A VER PARA PODER ESTUDIAR" PROJECT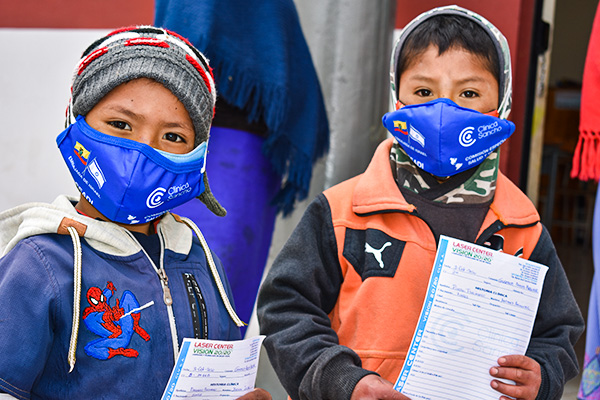 Clínica Sancho, with a great team of ophthalmologists, optometrists and collaborators, has carried out medical brigades with the help and coordination of:
• Ministry of Economic and Social Inclusion (MIES) with the presence of its minister, Mgs. Esteban Bernal,
• MASHAV (Israeli Agency for International Development Cooperation) and Embassy of Israel in Ecuador through its representative, Mr. Zeev Harel,
• Former Israel Scholars (SEADI) from the provinces of Pichincha, Tungurahua, Cotopaxi and Chimborazo,
• The Special Commission on Health and Values ​​of the Pan American Ladies Round Table
• Medical laboratories through donations of medicines, eye drops and ophthalmic ointments,
• Medicine students from different universities in the city of Quito, and,
• Volunteers in general.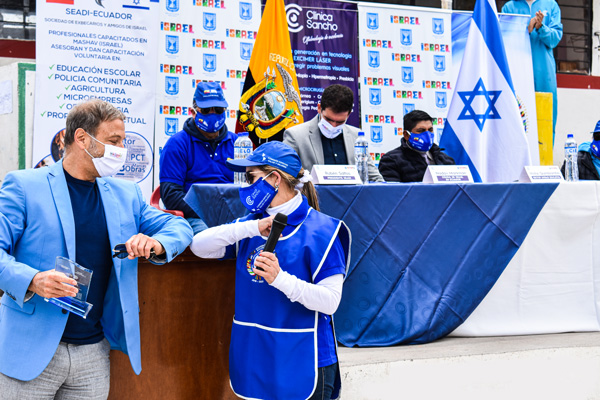 PICHINCHA / October 2020
Unidad Educativa Comunitaria Gustavo Adolfo Becquer
Parroquia Cangagua, Cantón Cayambe.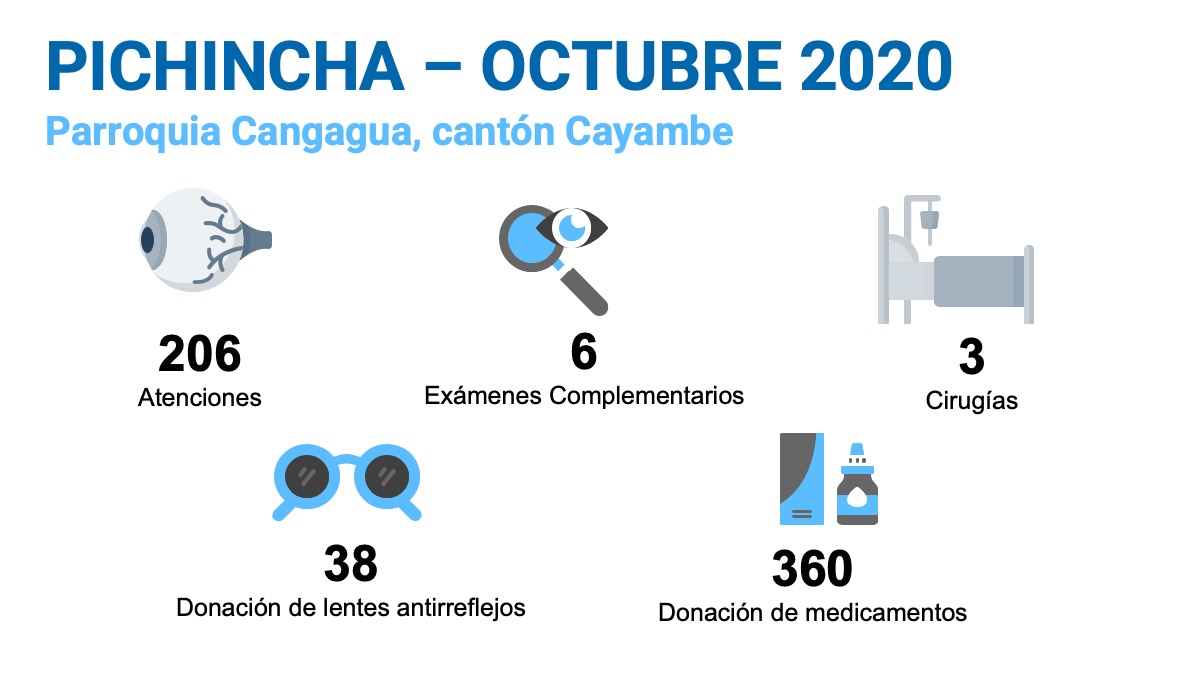 IMBABURA / November 2020
Unidad Educativa Parambas
Parroquia Lita, Cantón Ibarra.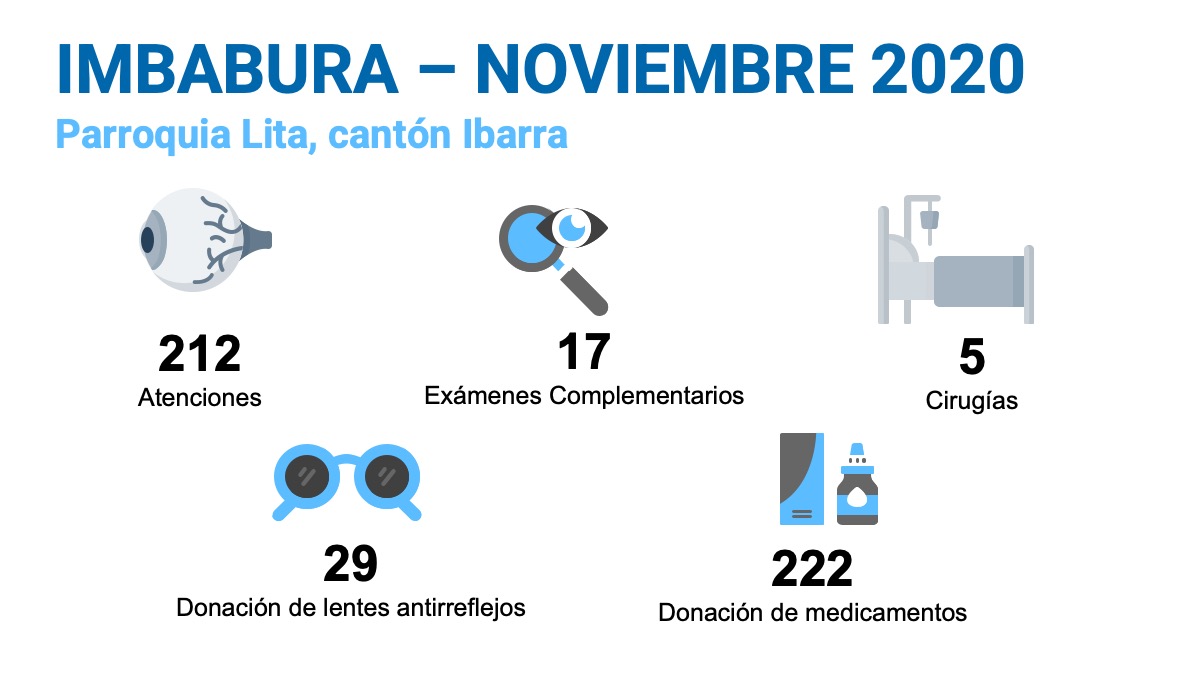 COTOPAXI – TUNGURAHUA / September 2021
Gobernación de Tungurahua
12 comunidades aledañas a las provincias.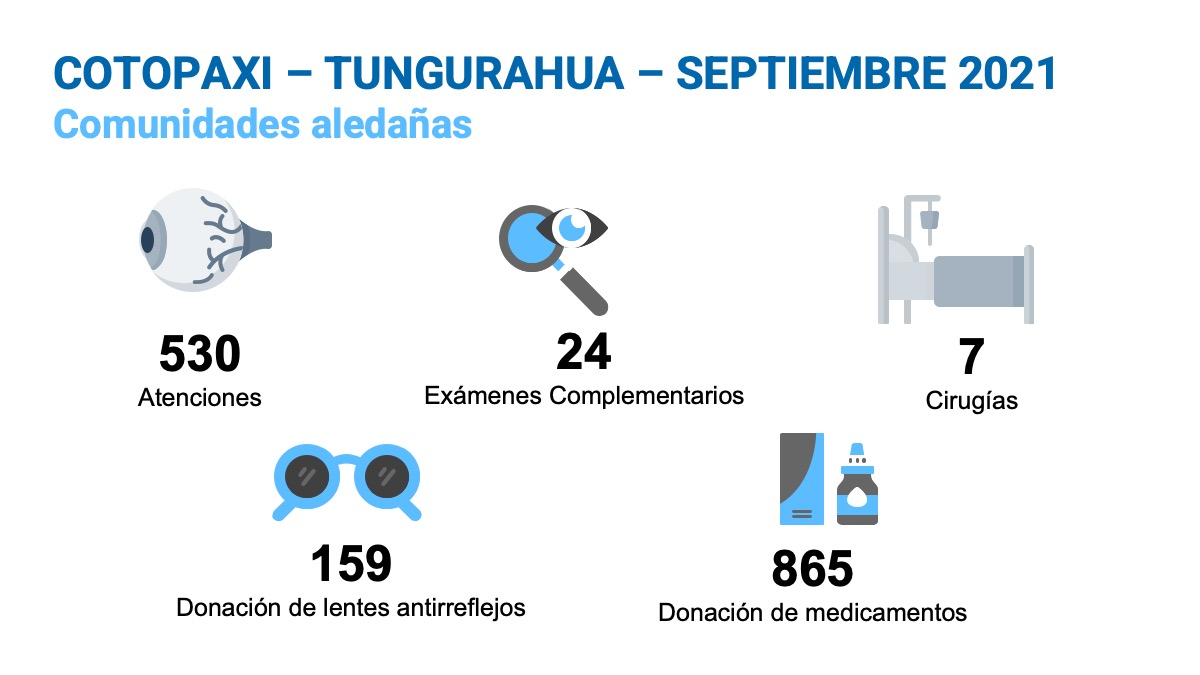 CHIMBORAZO / September 2022
Instalaciones de la Escuela Superior Politécnica de Chimborazo (ESPOCH)
Sectores rurales aledañas a la ciudad de Riobamba
IMBABURA / November 2022
Instalaciones de la Universidad Técnica del Norte (UTN)
Sectores rurales aledañas a la ciudad de Ibarra